The city of Hastings is a major urban settlement in the Hawke's Bay region of the North Island of New Zealand, and it is the largest settlement by population in Hawke's Bay. Hastings city is the administrative centre of the Hastings District. Hastings is located some 20 km inland from the neighbouring port city of Napier.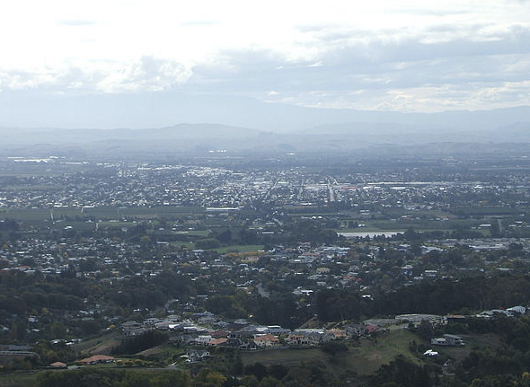 Less than twenty kilometres separate the centres of Hastings and Napier, and as such the two are often grouped together as "The Twin Cities" or "The Bay Cities", and are increasingly treated together in official statistics. Their combined population is 125,000, making the combined urban area the fifth-largest by population in New Zealand, between Hamilton (209,300) and Tauranga (122,200).
The principal settlements in the Hastings District are the city of Hastings itself and the nearby towns of Flaxmere andHavelock North. These main centres are surrounded by thirty-eight rural settlements, including Clive, Haumoana andBridge Pā. Hastings District covers an area of 5,229 square kilometres (2,019 sq mi) and has 1.7 % of the population of New Zealand, ranking it fourteenth in size out of the seventy-four territorial authorities. Since the merger of the surrounding and satellite settlements, Hastings has grown to become the largest urban area in Hawke's Bay.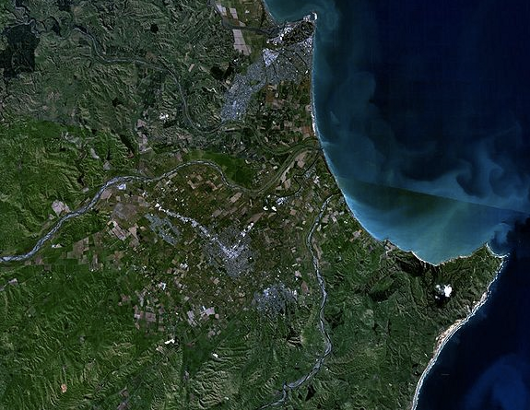 The Hastings district has a long history of a food producing region, and is commonly referred to as the 'Fruit Bowl of New Zealand'. The fertile plains surrounding the city grow an abundance of stone fruit, vegetables, and more recently has become the base of New Zealand's red wine industry. Associated business included food processing, agricultural services, rural finance, and freight. Hastings also is the major service centre for the surrounding inland pastoral communities while the service industry and tourism is growing rapidly.